What's Happening Next at SOLI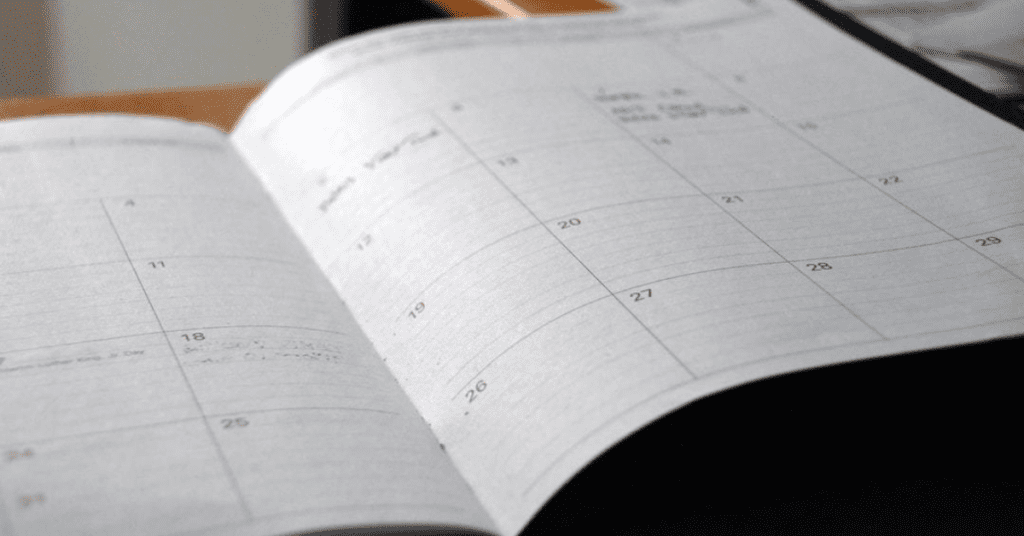 Being Your Truth Lecture and Event at Spirit University
June 22 @ 1:15 pm

-

1:30 pm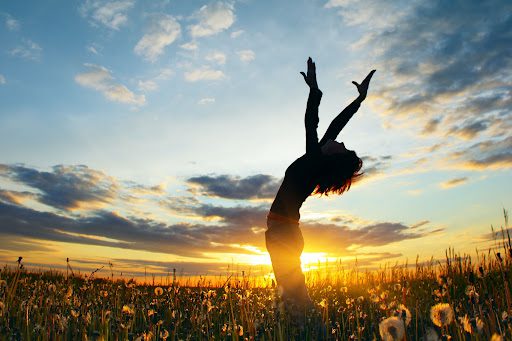 Please join me for a lecture I Am presenting titled Being Your Truth at the Psychic Fair – Enchanted Tides at Spirit University this Saturday, June 24. The event is from 11 AM to 3 PM and my lecture is scheduled at 1:15 PM.
Being Your Truth – Truth is a knowing deeper and higher than the understanding and belief the mind holds of evidence and experience. Living by your beliefs is being human. Discover how Being your Truth is the reflection of the unlimited inspiration and illumination of your Spirit into all that you are and do in every moment. With Jim Toole.
This 15 minute lecture is a prelude to a two hour workshop I Am presenting in July on the same topic. It will be held at a new location I Am helping open called All That Is U – a place to explore and expand you. Details on this location and for my upcoming workshops, groups, events, classes, etc. will be listed on my website www.spiritoflifeinternational.org soon.
This will be the first of regularly scheduled and presented workshops, groups, events, classes, etc. I Am offering once again. I am grateful to be back offering my expression, to be invited by Victoria and George to this event and to be part of a new place of Community, Connection and Collaboration: All That Is U – a place to explore and expand you.
Details of the event at Spirit University are below. If you would like to contact me you can reach me at 941-330-5031, [email protected] or through my contact page on my website.
I hope to see you this Saturday and at upcoming events I Am presenting. Have an amazing rest of your week!
Psychic Fair: Enchanted Tides – Spirit University
June 24 @ 11:00 am – 3:00 pm
373 Braden Ave, Sarasota, FL 34243     941-954-3200
Victoria Ackerman   [email protected]
https://thespirituniversity.com/events/psychic-fair-enchanted-tides/
Psychic Readers, Tarot Readers, Medium Readers, Scrying, Seashell Divination, Mini Store, Lectures, Mini-Workshops
Immerse yourself in a realm where the mystical powers of the ocean and the secrets of the deep sea converge. Prepare to embark on a thrilling adventure filled with captivating divination, otherworldly insights, and an ocean of supernatural wonders!
Our skilled psychics eagerly await to guide you through the ethereal realms of intuition and mysticism. Uncover the hidden truths of your path, explore the depths of your soul, and let the ancient energies of the tides reveal their secrets.
Prepare to be enchanted by a myriad of mystical experiences and captivating workshops. Delve into the art of seashell divination, where the whispers of the ocean guide your every move. Encounter powerful water scrying, allowing the rippling reflections to unlock the mysteries of your possible future. And for those seeking guidance from the ethereal beings of the deep, our mediums will help you connect with the spirits of the enchanted tides.
$5 Admission, includes ALL lectures and mini-workshops. Readings are $20 for 15 minutes.
Dive into EXTRODINARY READINGS at the Enchanted Tides Psychic Fair!
An intuitive reading can provide profound insights and guidance, offering a fresh perspective and deeper understanding of oneself, relationships, and life circumstances. It may unveil hidden truths, empower decision-making, and instills confidence to navigate challenges. With compassion and intuitive abilities, readers create a safe space for exploration, offering validation and tailored guidance. Ultimately, an intuitive reading sparks personal growth, ignites intuition, and helps individuals make choices aligned with their highest good.
Our talented readers are ready to guide you on your spiritual journey. Meet Barbara, a gifted Medium, Psychic, and Tarot Card reader. Discover insights with Cathy through Tarot Readings and Crystal Ball divination. Ivan offers 12 Deck Tarot readings and Angelic Psychic Channeling for profound guidance. Seek spiritual counsel with Karin, a Medium and Spiritual Counselor. Alexander's abilities include Tarot, Clairvoyance, Medical Intuition, and Mediumship. Mermaid Kyan brings forth wisdom through Oracle and Tarot cards, Seashell Divination, Energy reading, Clearing, Akashic Access, and consultations with Angels, Dolphins, and Sea Fairies. Jane offers both Tarot and Mediumship for a unique and personalized experience. Victoria is a gifted Evidential Medium who connects with departed loved ones and will showcase the ancient art of Water Crystal Bowl Scrying. You may even catch a glimpse of our talented readers in the captivating gallery.
Don't miss this enchanting opportunity! For only $20, you can enjoy a 15-minute reading with our exceptional readers. Explore the depths of your soul and gain valuable insights, and unlock the extraordinary.
Connect with our Gifted Readers at Enchanted Tides Psychic Fair
LECTURES LIST — Enchanted Tides Psychic Fair
11:00 Unlocking the Secrets of the 11:11 Phenomenon – Dive into the hidden meanings and profound symbolism behind the repetitive sighting of 11:11. Through spiritual wisdom, intuitive insights, and metaphysical exploration, this powerful number sequence may guide you towards a deeper understanding of the universe's mysterious synchronicities. With Cathy Zapsalis.
11:15 Manifesting with the Tarot – A Light-hearted Journey into a Magical Realm — Splash into the enchanting world of Tarot cards as we discover how they can serve as powerful tools for manifestation, helping us align our intentions with the abundant energies of the universe. Join us on this delightful journey as we uncover playful techniques, practical tips, and profound insights to enhance our manifesting abilities and invite more magic and abundance into our lives. With Jane Mills.
11:30 Secret Mermaid Stuff – Learn new moon pearl medicine and change your world with Kyan the mermaid. What if you could turn hurt into pearls, healing your heart in the process? Each month, the new moon gives you a threshold moment. You may already set intentions, but I'll share secret mermaid stuff to dive in and go deeper. It's time to transcend heartbreak, awaken more magic, and shine. Just like the Atlanteans, alchemize what irritates you into iridescent beauty, activating the clarity and courage to turn the page. Dive into boundless possibilities as you enter the imaginal "I am" realm, releasing and creating your brightest, most beautiful life with others like you — pearlmakers! Quirky. Quantum. Fun! With Kyan Howland.
11:45 Your Angel Guides and Family — Delve into the realm of angelic guidance and spiritual family connections. Discover the profound ways in which your angel guides and spiritual family members provide support, protection, and wisdom along your life's path, helping you navigate the currents of destiny. Learn how to tap into their loving presence to receive guidance, healing, and spiritual upliftment. With Karin Strauss.
12:00 The Power of Turning Off and Tuning In – There is a transformative power in disconnecting from media noise and reconnecting with the whispers of spirit. Embark on your own journey of self-discovery, finding solace in the sacred space where spirit guides us towards inner peace and profound insights. With Lee Sumpter.
12:15 Chakra Clearing for Harmonizing the Inner Currents – Explore the energetic centers within your body, known as chakras, and learn techniques to cleanse and balance them, restoring spiritual harmony and alignment. Discover the profound benefits it brings to our overall well-being, intuition, and connection to the enchanted tides of the universe. With Barbara Harrison.
12:30 If I Ask And It Is Always Given, Why Don't I Have It? – Gain insight into the process of turning thoughts into reality and learn how we often hinder ourselves by becoming entangled in the "why's." Explore the significance of trusting our emotions and spiritual connection as guides and discover step-by-step processes that will lead you to clarity and connection in realizing your dreams and desires. Recognize the thought patterns and behaviors that can sabotage physical manifestation and uncover the true meaning behind taking divine action With Deni Dreazen.
12:45 Enchanted Life – I'll be using my years as a nurse, counselor and life coach to help people understand how to live an Enchanted Life. I'll go over a quick overview of how that looks with thought-provoking questions and time-tested suggestions. With Nancy Tikunoff.
1:00 Unveiling the Journey Within – Through a tapestry of mystical experiences, personal anecdotes, and synchronicities, I will unravel the profound moments that ignited the awakening of my unique gifts. Explore the intricate currents that led me to embrace my extraordinary awakening. Be inspired, enlightened, and empowered as you gain insights and practical guidance as they wash up on your life's shore. With Letitia McAuley.
1:15 Being Your Truth – Truth is a knowing deeper and higher than the understanding and belief the mind holds of evidence and experience. Living by your beliefs is being human. Discover how Being your Truth is the reflection of the unlimited inspiration and illumination of your Spirit into all that you are and do in every moment. With Jim Toole.
1:30 Tapestry of Lives – Profound Lessons Learned in Each Journey – Join us for a thought-provoking exploration of multiple lives and the profound lessons they impart. Each life we live holds invaluable teachings and transformative experiences. Discover the interconnectedness of our soul's journey and gain a deeper appreciation for the wisdom gained through the tapestry of our multiple lifetimes. With Elissa Bentsen.
2:00 Building a Solid Foundation for Awakening – Essential elements of personal growth and spiritual awakening. Discover the transformative power of self-awareness, mindfulness practices, and ancient wisdom, as we delve into the art of creating a strong foundation that paves the way for your journey of awakening and self-realization. With Brian Foster.
2:15 Explore Ways to Connect with your Angels and Spirit Team– Discover various techniques that can help you establish a deeper and more meaningful connection with your angels and spirit team. We will explore the profound guidance, support, and love that awaits you when you open the channels of communication with your angels and spirit team, empowering you on your journey. With Indira.
2:30 Unveiling Messages from the Other Side through Symbolic Visions – Examine personally the ancient art of scrying and the profound messages it unveils from the other side. Discover the symbolism and meanings hidden within scrying visions through crystal balls and water as we embark on a voyage of divination and spiritual communication. With Victoria Ackerman.
2:45 Message Gallery – Experience the connection with the spirit world as talented mediums and psychics deliver messages and insights from loved ones and spirit guides, offering comfort, guidance, and validation. Join us for an extraordinary opportunity to witness the profound connection between realms, as the veil between worlds is lifted. With Victoria Ackerman and others.